Join me in my Sicilian dream. With memories of  nostalgic family dishes, redesigned. The forever giving and resurging motherland that since my childhood has given me oxygen. My desire is that in this space, food and wine become part of a journey, a refuge, like an afternoon in a welcoming and secluded garden. Scented with jasmine, where the wind tells us stories of the past. Old ties that build our tomorrow.
Benvenuti nel mio sogno siciliano. I ricordi dei piatti antichi, ricercati a modo mio. La terra madre che da bambina mi diede ossigeno.. il mio desiderio è che in questo spazio, il cibo e il vino facciano parte d'un viaggio, rifugio, come un pomeriggio in un giardino appartato. Profumato di gelsomino, con il vento che con la sua voce ci racconta le storie del passato. I vecchi legami che costruiscono il nostro futuro.
Ristorantino & Laboratorio
At Nona you dine in an intimate setting either close to the kitchen at round tables or on high chairs at the kitchen counter. To enjoy Sicilian cuisine I believe it is important to tell the story behind certain traditions that helped shape the dishes over decades. An island that has seen many conquerers, tradesmen and different cultures.
Religion as well as superstition, is deeply rooted in our heritage and our kitchens.
Dinner at Nona starts around 19:00 with a 4-course menu that changes every 4 to 6 weeks. You can easily add as many courses as you like, up to a 7-course tasting menu. We have a rotating selection of wines by the glass and by the bottle. If you're looking for something special, please ask – there is a variety of special wines I have brought back from my travels in Sicily that I would love to share with you.
The multiple course menu starts at €70,00 per person, including aperitivo bites to start and Bialetti caffè to finish. 
When I set foot on Sicilian soil I capture a lifetime of memories in a single moment. I grew up in Italy and Holland, raised by a family that has always celebrated everything together.
The long summers we spent together in Sicily, surrounded by the richness of the land, unwittingly shaped the vision that I would like to share with you. Traditions forming new ways of expressing ourselves through food.
My cooking is intuitive, traditionally flavoured but most of all a declaration of love for my Sicilian family and their stories.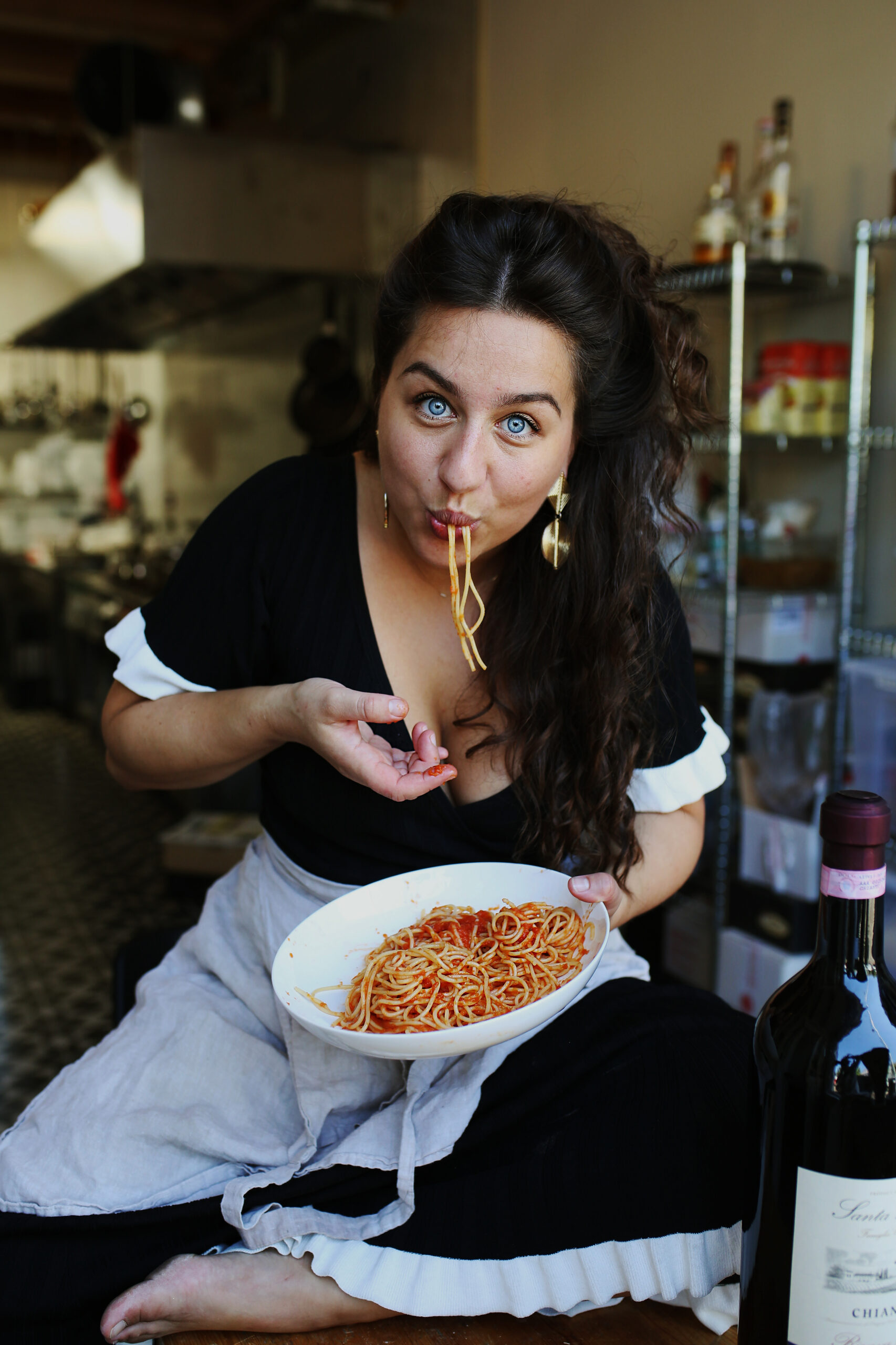 Nona is available to hire exclusively for private dinners and events up to 12 guests seated at one table or up to 25 guests for a standing event.
Nona is available for private hire Monday – Sunday.
For more information, click the link below.
In addition to my ristorantino I offer off-site catering for all events from celebration cakes or a private dinner in your home to weddings, birthday celebrations or corporate catering. I offer food and beverage for stand-up drink events, sit down meals or buffets. I cater for intimate gatherings, to big scale events.
To enquire about catering and/or drinks service for your event please contact me here and we can discuss what would best suit your needs and design your event together.
THU-SUN
19.00 pm – 00:00 am